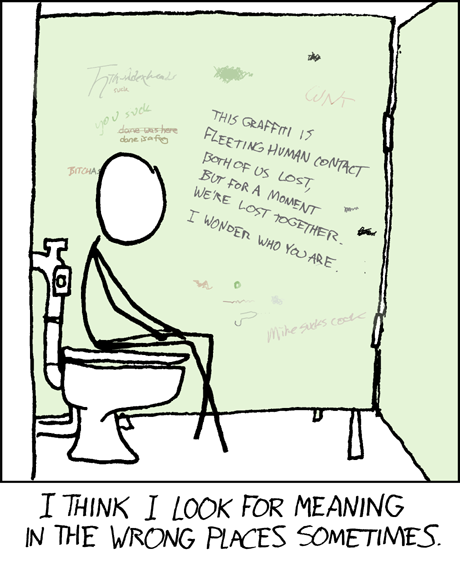 from xkcd.com

Not that I look for meaning in my toilet. Nor that there's graffiti on its walls. Not yet, anyway. Though I admit the bathroom can be a strangely ideal place for rumination sometimes.

I remember the graffiti I used to see in school toilets. Something as trite as Yvonne luvs Joel scratched on the wall can hold a profound, mysterious meaning -- at least for the person who wrote it.

The things I see, feel and hear stay etched in my mind sometimes, and I'll be damned if I know what they mean; sometimes they bring even more confusion instead of enlightenment. But for better or for worse they become a part of me -- mine -- even if they're just graffiti in the greater scheme of things.

Oh, don't mind me. I'm just feeling grumpy.