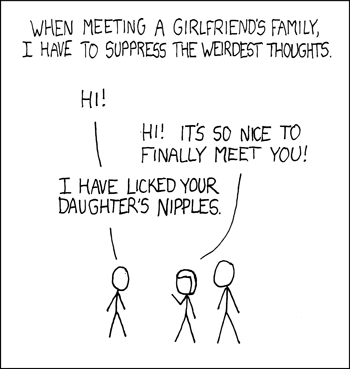 And I have two daughters. Good Lord. Remind me to chill and to take deep breaths when they're old enough to have sex -- and not to kill any guy they bring home.

It's Blogworld Saturday time again. Without further ado, here are some of the posts I've enjoyed this week. Hope you like 'em too.

1.Laura. Sometimes maggots masquerade as people. You know the type: those whose days revolve around trying to make others' lives miserable. Squashing them underfoot would be too good a punishment.

2. Natalie. The darkness to which the human soul can descend is appalling. Her post about a terrible Juneteenth incident and how things like it sometimes makes it seem like there's no hope for humanity. Thank goodness the brighter side of the human soul always brings hope.

3. Ian. His book, The Milkman, is now available through Amazon.com. I'm so happy for Ian; his passion and tenacity are bearing fruit once again. And this book is just the first of many, I'm sure.


4. The Dragon. Some surprises we can do without, especially the one that involves an impromptu visit from the Grim Reaper. It isn't just missing the chance to say goodbye; it's also the guilt one feels when somebody dies suddenly and the words we last had with him or her were angry ones. Then there's also the regret at not having told them just how much we loved them when they were still alive.

5. Silverneurotic. She is celebrating her 25th birthday on Sunday! She's hosting a Blog Carnival to celebrate it with us online. We can participate! Just write a post about your most vivid or special memory of the past 25 years and email the link to your entry to her at

silverneurotic@gmail.com.

She'll write a post linking to all the entries she receives -- and we can all party together. :-)


Here's to hoping everybody has an itch-free and enjoyable weekend. I'll leave you with two cool sculptures on which to ponder (

The Penis Fly Trap

and the

Reclining Venus

). Getting to know how

Daddy Papersurfer

's mind comes up with these things is an exercise in futility, but it's fun. Besides, I learn cool stuff from him, like how to say

seagull shit

in Portuguese.