A passion for life. That isn't something that I never gave much thought to, especially when I was spending my days in a rut, going to the office like millions of other souls…every single day drudging through the same routine. That isn't to say that all office workers are drudges. Hey, if you're passionate about what you do – even if it seems incredibly dull to other people – then good for you. But life shouldn't just be about "just getting by" or merely existing, which I think so many people do. Really living, I think, is a bit like windsurfing.
(I'd like to thank Victor for letting me use some of his windsurfing pictures here. He and I run some websites together. He's more than a business partner, he's one heck of a friend. I love him dearly, even if he does kick my ass at computer games.)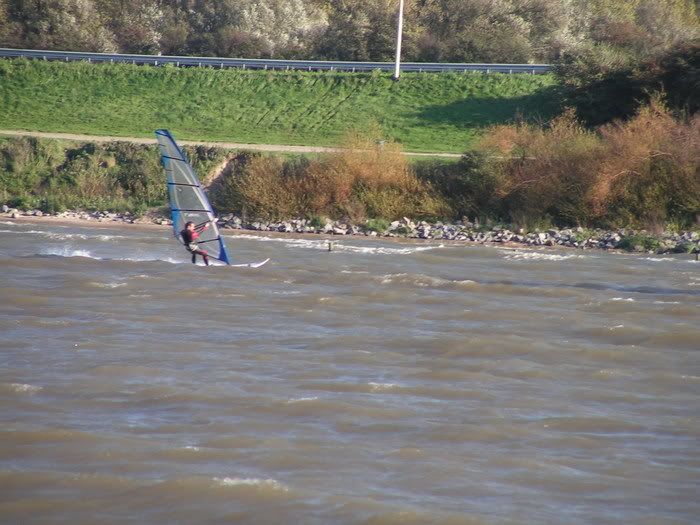 Life doesn't mean having to go with the flow all the time. Finding something to be passionate about – or having it find you – even in the midst of the humdrum of everyday living is an enriching experience.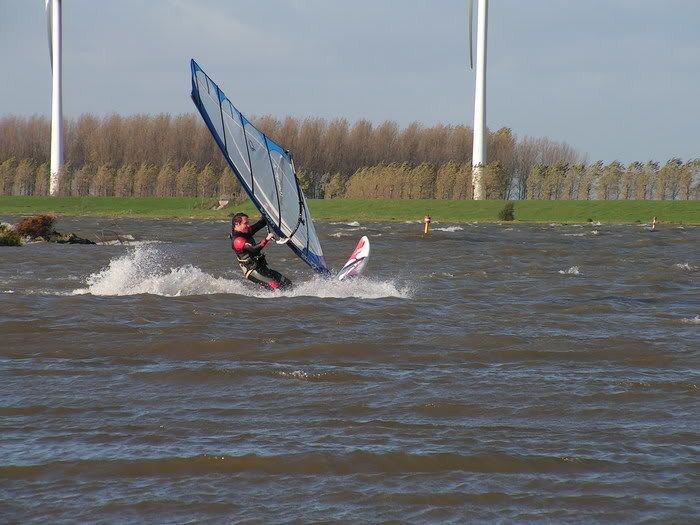 Sometimes we stumble or fall, but that's okay. Stumbling doesn't automatically mean failing. In any case, failure is part of the journey to success. Also, as Abraham Lincoln said "Success is going from failure to failure without losing your enthusiasm." (By the way, Vic's not falling in the picture above, he's just showing off.)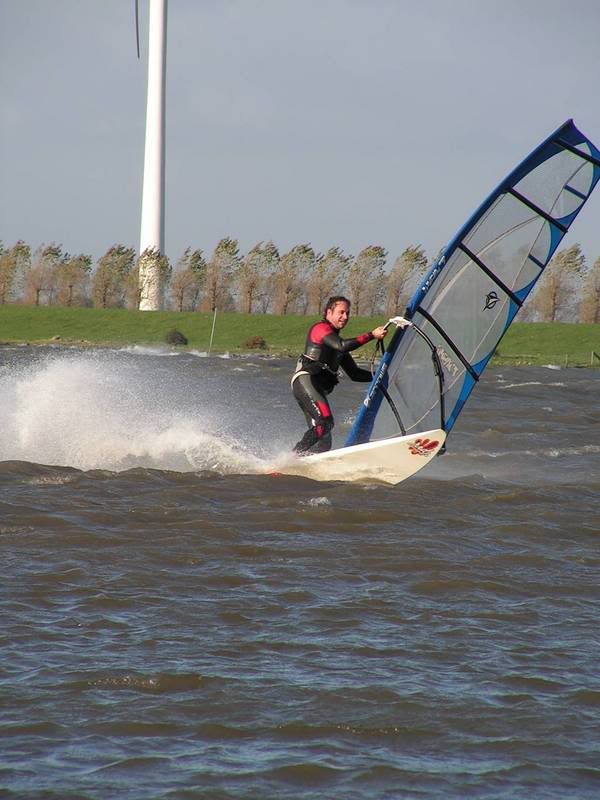 Most of us have come across people who for one reason or another would rather eat broken glass than see us succeed and are pleased as punch at any setback we encounter. Schadenfreude. No worries. The day will come when you can thumb your nose at them and say "Eat my spray!" (Catty attitude, I know. But fun.)
The wind can blow in any direction at any time. Today you might be downsized. Tomorrow you might suffer a broken leg. Life is fraught with uncertainties. The trick is to find a way to make the wind work for you, to use it to your advantage, to use it to help you get where you want to go.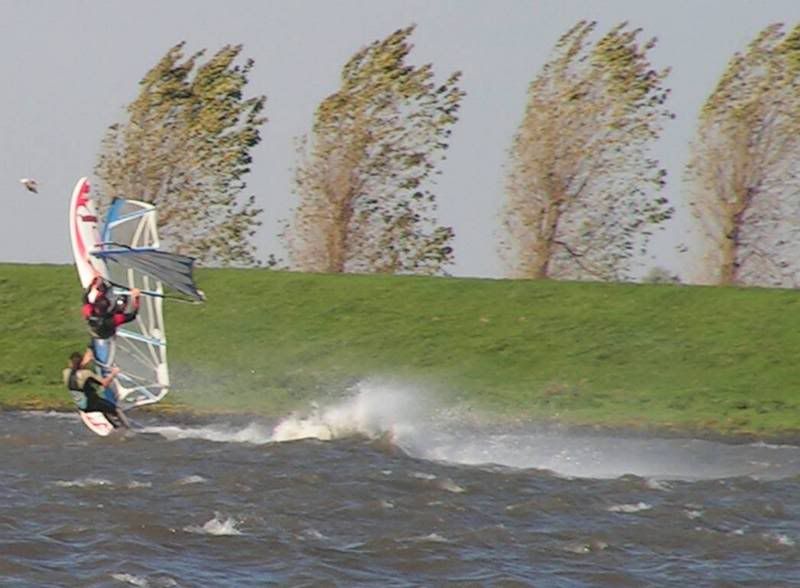 Defying gravity sometimes. Taking the road less traveled. Going outside one's comfort zone. Learning about new things, like sex wax. Thinking outside the box. Jumping just for the sheer joy of it. Living.