I had never been to Guimaras (ghee-ma-ras) before, a province in the Visayas region of the Philippines. My friend Marnie spent large parts of her childhood there, about a gazillion years ago (har har! She rarely reads this blog, so I have no compunctions about poking a bit of fun at her). Her town in Guimaras was celebrating its annual fiesta, and I was glad to have been invited.

From Manila, we flew south to Iloilo City at 5:30 AM, getting there about an hour or so later. We then had to take a 20-minute ride on a ferry to reach Guimaras.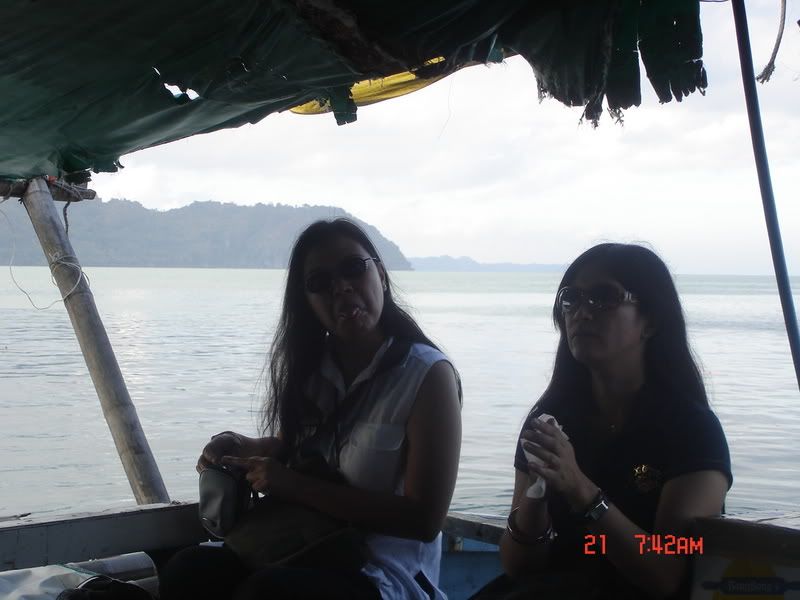 En route to Guimaras from Iloilo. That's me sticking my tongue out, haha

Once there, we rode a van that took us to Marnie's town. Many modern-day technologies we take for granted were missing on that island, but man, it sure abounded in Mother Nature's gifts. Everyone is glad that the island has recovered nicely from last year's terrible oil spill.

The beaches we went to were once again in pristine condition.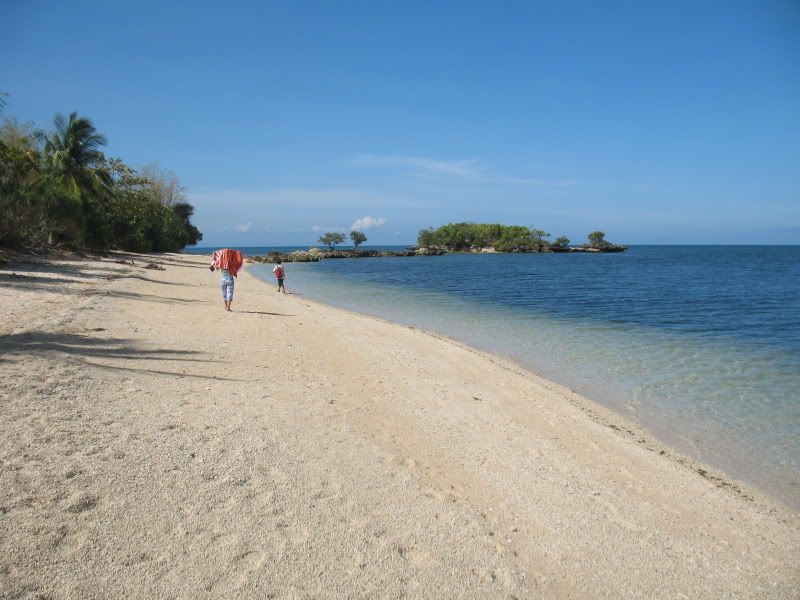 The beach in the pictures above is on an island called Yato, which isn't attached to the town proper. It's still located within the province of Guimaras. To get there, we had to ride a kind of outrigger canoe for about 5-8 minutes. The canoe didn't have any shade and it was damn hot, that's why we're looking like refugees under our towels.


On our way to Yato Island under the blistering sun

There were hardly any tourists, and absolutely next-to-nonexistent commercial establishments (if you don't count the tiny sari-sari stores, or convenience stores). Just Mother Nature at her best. We hiked to some big rocks situated out in the ocean (during low tide) and we could see and feel the fishes swimming between our legs. Sitting on the rocks under the shade of some trees, looking out on the seemingly endless blues and greens, reveling in the salty wind...ahh, indescribable.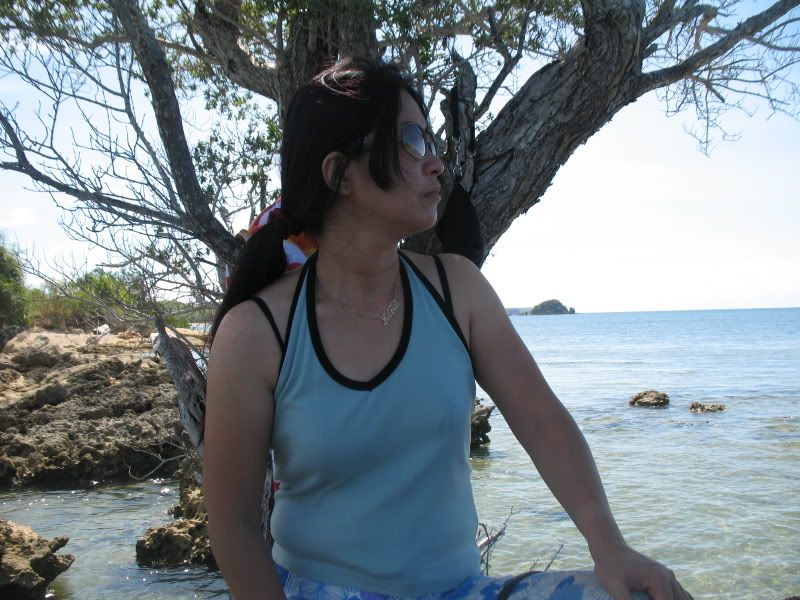 Now I'm hungry for some Guimaras mangoes. I'm also
remembering how bright and clear the stars seemed to be -- and oh so close.
It was like I could almost touch them.
They were almost within arm's reach; all one had to do was to extend her hand to the heavens and presto! Stardust at your fingertips. Magical. No need to pull up one's skirt.


Pics and stories about the fiesta and some rock-climbing in Guimaras in my next post.