There are several webcomics I enjoy reading and which I visit regularly: Ian's The Adventures of the S-Team (

brilliant Lego superheroes

), bLaugh (

the [un]official comic of the blogosphere

), xkcd (

a webcomic of romance, sarcasm, math, and language

).

But sometimes, when I'm feeling especially blue, one of the things I do is visit Cyanide and Happiness at Explosm.net. It distracts me in a helpful way, it makes me forget some of my sadness for a while. Besides, it appeals to my sometimes-sick sense of humor.

(I've had to resize some of these comics; they were too large).



Feeling like the ultimate anesthetic




So close...yet so damn far
This one is funny and sad at the same time. In real life, it's tragic.

So is this...
Sometimes affection hiding behind tough love gives the greatest comfort.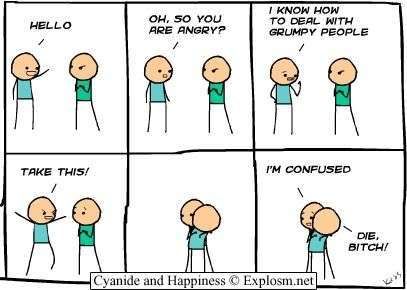 Haha! This is sooo me. Can't flirt to save my life.
Like I said, my sense of humor is sick sometimes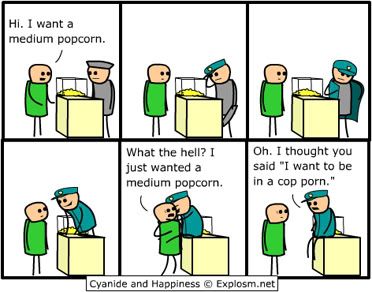 It gets even sicker once in a while

And I laugh at the sickest things. I know, I probably need to see a shrink :-)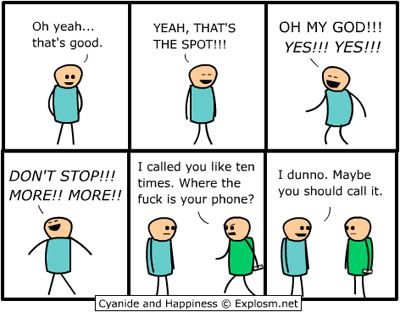 Oh, hell. Maybe I'll just meet up with an old friend who's addicted to me. After all, who am I to deny him the pleasure of my company? I've been drinking him for years! Haha!