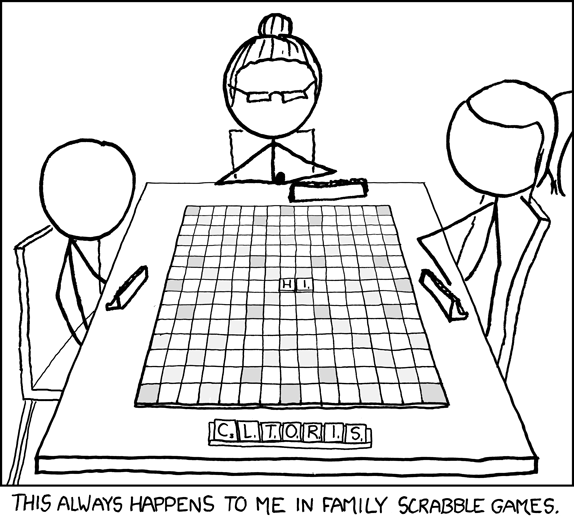 I remember when certain cousins, aunts, and I used to kill a few hours playing Scrabble.
One cousin, the smartest person I've ever known personally, used to demolish us with words like
quartzes
and
cwm
. What the blazing hell is a cwm? I remember asking. Turns out it's a Welsh word for something, and I was too awed at the sheer novelty of it to question its legitimacy for Scrabble.
I did come up with an awesome word in the same game when an open "i" presented itself: fellatio. Heck, you don't forget once-in-a-blue-moon achievements like that!
High fives and proud smiles all around, but I didn't win the game.
In loving memory of my cousin Arlene, the smartest and perhaps one of the most lovable and weirdest persons I've had the fortune to be with. She passed away at the age of 40 some years back.
[cartoon courtesy of xkcd.com]