It's the height of summer here in the Philippines, which translates a lot of times to mind-numbing, libido-killing (for a nanosecond), energy-sapping heat. Sure, we have a few scattered thunderstorms, but most times so far they've lasted only a few minutes, after which it's hotter and more humid than ever. It leaves me boneless, spineless, tendon-less. A limp noodle, that's what I feel like most days because of the mugginess and heat.
Air-conditioning is all well and good, but when I go out the heat is even more palpable; it's like a physical assault.

Of course, there are sights and sounds of summer that I enjoy. The following are some of them, chez Lizza: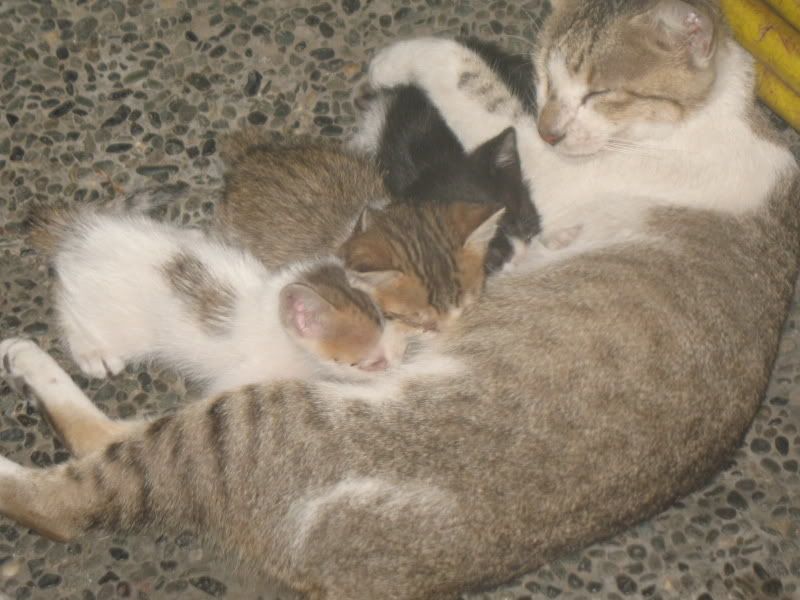 A single mother has made our home hers - and her kittens'. These little ones make me and mine laugh with their adorable antics. And yes, DaddyP, they can be called LOLCATS.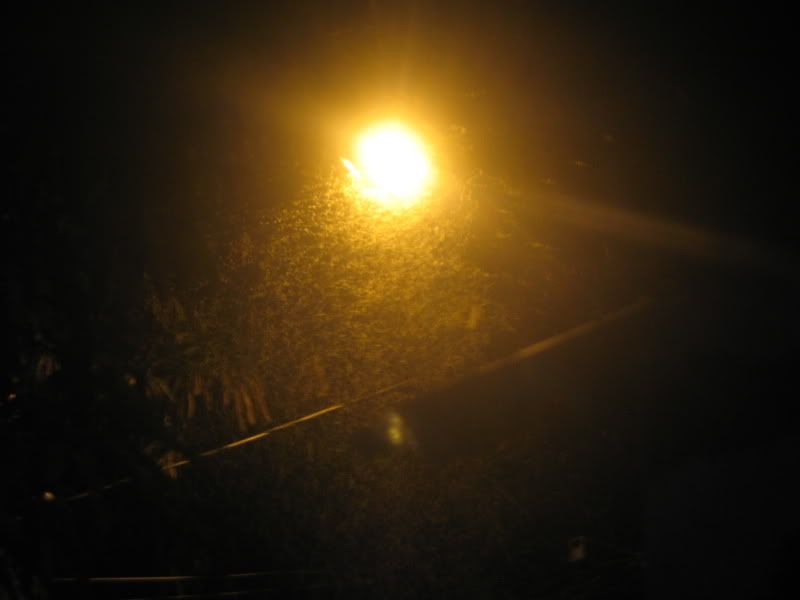 See that legion of little critters congregating in the light of the streetlamp? You'll have to click on the image to see a bigger picture. Those insects are called gamu-gamo. They're like flying ants, except they don't bite. What's weird is that tonight (my son took this photo a few hours ago) they were congregating at the streetlight in front of our house; those lights a few feet away they left untouched. Folklore has it that hordes of them appear to herald the coming of the rain. We've been getting some rain the past few days, but does their appearance foretell the outpouring of an abnormally large amount of rain in the lives of this household's members?

I can't speak for the others, but I sure hope it rains hard - and soon! Complete with thunder and lightning, though I'm normally afraid of lightning. This time, I want it. I don't care whether it rains water or cats or dogs or men, hallelujah. Lovely and bright as the sun is, I'm tired of the glare and heat. Just so tired...of so many things. I need a change.