There's this lovely Filipina actress named Alma Moreno. She's very well-known here, not just for her acting achievements and her colorful on- and off-screen life (when she was still active in showbiz), but also for the unforgettable way she makes people laugh because of how she sometimes speaks English.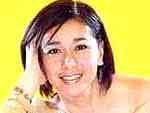 For example:


Reporter: Alma ilang movies na ba ang nagawa mo? I mean bongga ang dami ha! (Alma, how many movies have you made? I mean, there are so many!)


Alma Moreno: AY! ang hirap naman niyan! (Oh, that's a hard question!)


Reporter: Estimate...More or less...how many?


Alma Moreno: More!

Hahahahaha!!!


Which leads me to...


Three Things I Wish I Had More Of:
1. Time for blog-lurking


Back when I first started this blog, I could spend a lot of time bloghopping, discovering new blogs. Now I don't do that too much anymore (although there are several blogs that I still "stalk" for my own reading pleasure--they don't know I exist). I'm so glad, though, that several people with too much time on their hands were nice enough to stop by this blog and leave comments. Otherwise, I wouldn't have come across their wonderful sites!


I remember undergoing the "counting comments phase," something that I think is common among bloggers. Thankfully, I've outgrown it--and the pressure I was feeling to write something that would appeal to readers. I started out writing for myself, to articulate my nonsense thoughts, and that's what I'm continuing to do. It doesn't really matter to me anymore whether a post gets zero or ten comments. Just like I don't really care if a blog I visit has zero or hundreds of comments. I like a blog because of its content, not because of its popularity in the blogworld. That's not to say that I don't appreciate all your comments because I do! They make me feel warm and fuzzy inside. I'm so glad that you lovely people find time to stop by and react to my posts. I love going to your blogs too, and getting to know more about what you guys are thinking and doing.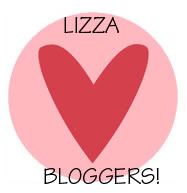 2. Tougher skin


Not meant to be taken literally. Sometimes I get upset at trivial stuff. The littlest of things can set off the waterworks. Some comedy films make me cry, same with commercials. Strangely though, I don't cry easily when I experience personal tragedies or when I really, really hurt (reminds me of a line from Wordsworth's Ode: Intimations of Immortality, which goes, To me the meanest flower that blows can give/Thoughts that do often lie too deep for tears.)


3. Boobies


Size, not quantity! I don't want to end up looking like a cow--or that three-breasted alien chick in the movie Total Recall.



Three Things I Wish I Had Less Of:

1.

Belly




I wish I could push the extra flesh that I have on my waist to a place where it would really, really look a gazillion times better. (See #3 above). So that I can wear a bikini at the beach and look good in it. (Ha! You didn't actually think I'd post a bikini-clad picture of me, did you?!?)


2.

Smart-mouthiness




Sometimes I speak before I think. I'm not being a deliberate smartass, it's just that there are times when my mouth is bigger than the rest of me. Big enough to accommodate my foot.


3.

Angst




Defined as "a feeling of anxiety or apprehension often accompanied by depression." But I'm not really complaining about it all that much. It doesn't happen all that often anyway. Besides, the feeling that my lunatic sense of humor brings more than makes up for it!